Posts for tag: porcelain veneers
By Michelle H. Mottinger, DDS
May 09, 2019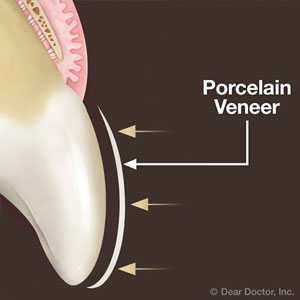 Your teeth are sound and healthy—but appearance-wise, they're nothing to write home about. It's nothing major: a chip, some heavy staining or perhaps a slight gap between the front teeth. But whatever the blemish, it bothers you every time you look in the mirror.
There's an affordable way to improve your smile without a lot of extensive treatment: porcelain veneers. These thin layers of dental porcelain are bonded to the teeth's exterior to mask the blemishes beneath. All you and others can see, though, are beautiful teeth blending seamlessly with the rest of your natural teeth.
Changing your smile with veneers begins with a consultation with your cosmetic dentist. During your visit you'll discuss what you would like to improve and how you would like your smile to appear afterward. It's helpful to take along magazine photos or other images of how you'd like your teeth to look.
After making impressions and getting other necessary measurements, your dentist may then be able to show you what your new veneers will look like. One way is through computer software that superimposes your proposed new look onto a photograph of your face. Your dentist may also be able to create test veneers with acrylic or other dental materials and apply them to your teeth. These aren't your permanent veneers, but they can still give you a realistic view of your future smile.
Once your measurements are on the way to the dental lab to custom create your veneers, your dentist must prepare your teeth for bonding. Although veneers are quite thin, they may still appear bulky when bonded to the teeth. To create a more natural look, you'll probably need some of the enamel layer of your teeth removed to accommodate the extra width. Even though this is a small amount, it will permanently alter your teeth and require some form of restoration from then on.
After your veneers arrive, the dentist will attach them with a translucent cement that will bond them seamlessly to the natural teeth. You and others won't be able to see where the veneer ends and the natural tooth begins. What you will see, though, is a new look for your teeth and a more attractive smile.
If you would like more information on porcelain veneers, please contact us or schedule an appointment for a consultation. You can also learn more about this topic by reading the Dear Doctor magazine article "Porcelain Veneers: Strength & Beauty as Never Before."
By Michelle H. Mottinger, DDS
May 14, 2018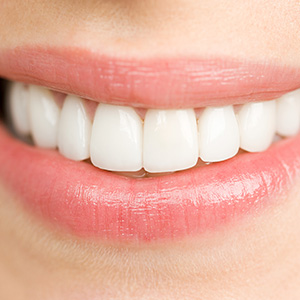 Porcelain veneers are a great way to enhance an unattractive smile. But are they appropriate for teenagers? The answer usually depends on a patient's current development stage and the type of veneer used.
Veneers are thin layers of porcelain bonded to the front of teeth. But even though quite thin, they can appear bulky if we don't first remove some of the tooth's enamel surface. This is irreversible, so the tooth may require a restoration from then on.
This could be a major issue for teens whose permanent teeth are still developing. During this period the tooth's central pulp is relatively large and the dentin layer not fully developed. As a result, the pulp's nerves are often closer to the surface than in an adult tooth. This increases risk of nerve damage during veneer preparation; if nerve damage occurs, the tooth could ultimately require a root canal treatment to save it.
On the other hand, some types of veneers don't require tooth alteration (or only very little) beforehand. These "no-prep" or "minimal prep" veneers are best for certain situations like abnormally small teeth, so we must first determine if using such a veneer would be appropriate for your teen.
In effect, we'll need to weigh these and other factors before determining if veneers are a safe choice for your teen. That being the case, it may be more advisable to consider more conservative cosmetic techniques first. For example, if enamel staining is the main issue, you could consider teeth whitening. Although the often amazing results eventually fade, whitening could still buy some time until the teeth have matured to safely apply veneers.
Slight deformities like chipping can often be corrected by bonding tooth-colored composite material to the tooth. In artistic hands it's even possible to create a full veneer effect with very little if any tooth preparation. How much we can apply, though, depends on tooth size, and it won't be as durable as a porcelain veneer.
With that said, veneers could be the right solution to enhance your teen's smile. But, we'll need to carefully consider their dental situation to ensure their new smile remains a healthy one.
If you would like more information on cosmetic solutions for smile appearance problems, please contact us or schedule an appointment for a consultation.
By Michelle H. Mottinger, DDS
December 29, 2017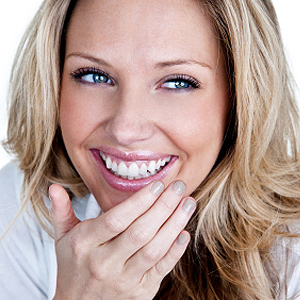 We now have an amazing repertoire in dentistry to restore the look and function of damaged or missing teeth. From tooth-colored crowns to life-like dental implants, we can turn an embarrassing smile into one you're confident to show the world.
But what if your teeth are visually unappealing but structurally sound? Perhaps they're slightly irregular or discolored — do you still need the "heavy artillery" in our arsenal of restoration options?
Not at all — dental veneers that provide amazing aesthetic results with minimal tooth preparation may be an appropriate restoration choice for you. As the name implies, veneers are a thin layer of dental material (usually porcelain) that's permanently bonded to the outside of a tooth. Veneers can be shaped to resemble natural teeth — especially effective for changing the appearance of small or slightly misshapen teeth — and can be customized to match an individual patient's tooth color.
Veneered teeth require very little preparation compared to other restorations; still, most veneer applications do require some permanent enamel removal so that the applied veneers appear natural. In recent years, however, changes in veneer design and materials have made it possible for some patients to receive veneers without some tooth prep.
If taken care of properly, veneers can last anywhere from seven to twenty years (in some cases, more). While their material composition and the bonding process can withstand normal biting forces, wearers need to keep in mind porcelain is a form of glass — excessive twisting or pressures from excessive grinding habits could cause them to shatter.
And because veneers are made of an inert, non-living material, they can't adapt to any changes that may occur biologically to your teeth and gums and may need to be updated at some point in the future. The good news is that a loosened veneer can often be repaired.
If you'd like to know if you're a good candidate for this cost-effective, minimally invasive option, visit us for an examination. Balancing all the factors, porcelain veneers just may be your answer to achieving a better smile.
If you would like more information on porcelain veneers, please contact us or schedule an appointment for a consultation. You can also learn more about this topic by reading the Dear Doctor magazine article "Porcelain Veneers."